MAGIC MOMENTS

Bring the magic of Rodrigo to your reception
One of the most exciting new talents to have joined the Dial M for Music Agency is our cool young Brazilian Magician, Rodrigo. Since joining us, he has been in huge demand for drinks receptions and pre-wedding dinner receptions. So why is he so popular and why is it such a good idea to book a magician for your event?
Most drink receptions last 2 to 3 hours and they need a bit of sparkle and pzazz! They need something more than just sticking a drink in someone's hand and hoping for the best! You can be busy greeting guests, doing photoshoots, keeping an eye on catering and at the same time, wondering if your guests are having a good time. But when you hear your guests laughing, shrieking and clapping, huddled around in a circle watching a brilliant magician in action, you can relax – you know and they know that they're being entertained. It puts life into the party and breaks the ice between people who may not yet have met each other. It becomes a talking point. It makes guests feel that apart from your hospitality, you've made a real effort to keep them entertained before the main course! Nobody can fail to be impressed by the brilliance of someone's sleight of hand, defying our visual and mental calculations. Rodrigo is one such magician.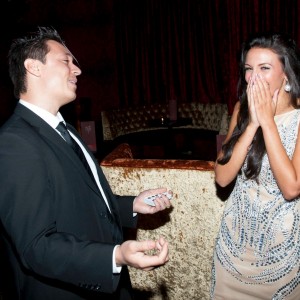 Rodrigo's canny use of 21st century technology, using Smartphone and tablets brings a really edgy and up to the minute feel to his stunning magicianship. Magic has moved on from the white rabbit and the top-hat to something very cool, funky and techy. There's nothing "old-hat" about Rodrigo's magic!
Bring the magic of Rodrigo to your reception – you'll be glad you did!