And we'll give you some sizzling music recipes for a great BBQ night!
You fire up the grill and we'll give you great summer music recipes for a summer office BBQ! We're leaving the winter and a couple of tough business years behind so it's time to celebrate with work colleagues and what better way than an informal summer BBQ with some great music and entertainment.
Summer's officially here and it doesn't last that long in Ireland so it's time to make the most of it with BBQ party ideas from Dial M for Music!  We've all checked out the recipes for the marinades and BBQ sauces and the debate still rages over charcoal v. gas.  But one thing's for certain – without good music, the party is always going to be a bit flat.
BBQs are relaxed and informal and really good music plays a huge part in getting the vibe right. Each summer, our party bands, DJs, Ballad duos, and Jazz musicians have lit up BBQs for corporate and business clients who have taken a night out to celebrate with their staff.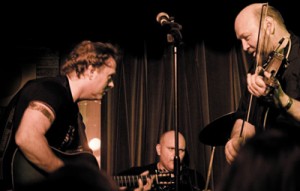 One of our most popular BBQ bands are the Dublin based Colonials.  Mixing a Trad Folk element with Bluegrass and American Country, this band have huge personality and send out just the right kind of sounds that put you in mind of a Summer Barn Dance somewhere in the mid-west!
Or if you want to take a more relaxed route, try Bourbon Street who will bring Nat King Cole, Dean Martin and old blue eyes himself to your party!
Then of course we have an extensive array of top Dublin based DJs working with Today FM and East Coast Radio, who will bring the perfect soundtrack to your party.
Another great idea for your BBQ is to surprise your colleagues with the amazing skills of our Brazilian Magician Rodrigo.  This stunning close up magician is the perfect ice-breaker and we guarantee he will be the talking point of your BBQ. Watch him weave his magic from administration to marketing and confound your smartest Financial Controller!  It's a lot of fun!
We have great people to bring life to your party so give us a call and we'll have the perfect recipe for a sizzling night of BBQ entertainment.